The Digital Age of Vehicle Shopping
The Digital Age of Vehicle Shopping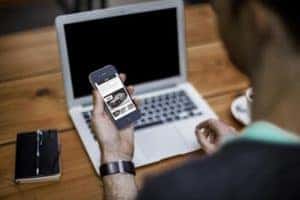 In the past, to buy a vehicle, you had to either visit a dealership or search through classified ads. Nowadays, buying a vehicle is much more convenient and efficient thanks to the digital age. With advances in technology, you can now easily research and purchase your next car or truck from the comfort of your own home. Let's take a look at how the digital age has changed the way we shop for vehicles.
Researching Online
In the past, researching vehicles meant relying on word-of-mouth and spending countless hours reading magazines and newspaper ads. Thanks to online platforms like Auto Trader, Car Gurus and Cars.com, customers now have access to vast amounts of information about specific models including performance data, interior features, safety ratings and more. These websites even allow customers to compare different models side by side so they can make an informed decision before they even step foot in the dealership.
Online Transactions
In addition to making it easier to research vehicles online, technology has also made it possible for customers to purchase their dream car without ever leaving their home. Many dealerships offer virtual showrooms where customers can browse hundreds of different cars and trucks with just a few clicks of their mouse. Once they've chosen their vehicle, they can complete all of the paperwork digitally – from financing documents to registration forms – making the entire process hassle-free and efficient. Visit www.andersonnissanaz.com today and start shopping.
Advantages of Online Shopping
The advantages of buying a vehicle online are numerous — from convenience to savings — but perhaps one of the biggest advantages is time savings. By shopping online instead of visiting numerous dealerships in person, you can save yourself hours that would otherwise be spent traveling from one dealership to another in search for your perfect car or truck.
Conclusion:
Overall, buying vehicles in the digital age has never been easier thanks to advances in technology that make researching cars and trucks more efficient than ever before as well as allowing customers to complete transactions entirely online without ever having leave their homes! Whether you're looking for a new ride or just wanting some additional information on certain models before committing fully, there are plenty of resources out there that will help make your next car shopping experience as stress-free as possible!
-TJ